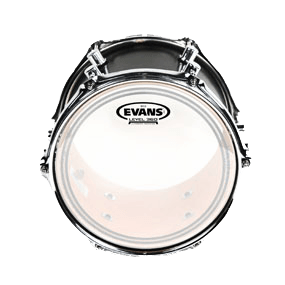 Ahhh…  winter is upon us in North East Florida finally, a time for change and apparently some gloomy weather. Just this January we actually saw some foliage color that we normally would see in November or December. Either way time keeps on marching forward…
I currently use the EC2S Clear heads on the toms and they are outstanding with a great tone and a lot of attack. I have just noticed recently that I have to use quite a bit of Moon Gel on them to reduce the overtones a bit for recording in my studio configuration. I dig the attack of them as well but I am looking for a warmer tone with a slight attack to the toms. The more I record and listen to the results, I think they can sound much better. I hope this is the ticket.
I have decided to change them out for the EC2S Frosted head. This is Evan's official description from their website:
Evans™ EC2™ series features two plies of 7mil film with optimized attack, tone, length of sustain and ease of tuning for each size head. The Sound Shaping Technology (SST™) Edge Control ring mounted on the underside delivers an extremely well balanced and pre-EQ'd sound across the full kit by varying the size of the ring for each different head size. The Frosted coating increases low-end response and attack.
Here they are on the kit and the look and sound great. Still enough attack for what I like with some dampening to help give my toms a warmer response on the recordings. The use of the MoonGel has been reduced and I am pleased to push forward.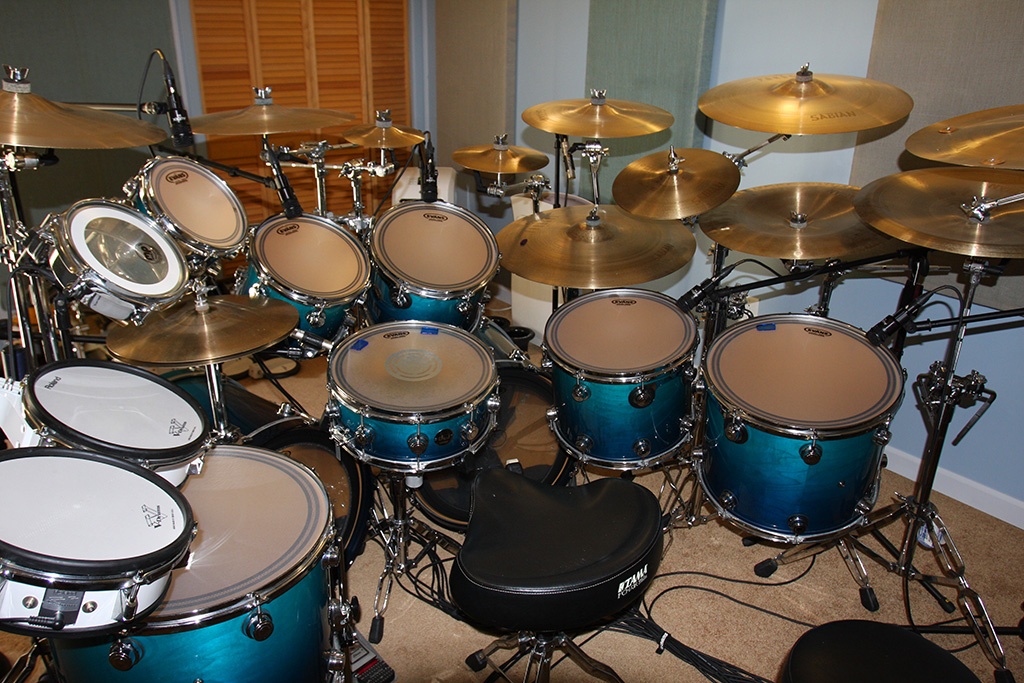 I will have recording samples with the new heads soon for your listening pleasure. I have tracks completed for other musicians on KOMPOZ but nothing to demo for you until they are finalized and mixed (legal reasons). The KOMPOZ process can be slow due to artists schedules and coordination with the other musicians like myself that have full-time jobs and other life responsibilities. Working on a project for my buddy Anders Qvicker now and will share snippets of raw tracks soon and hopefully a solid mix depending on how he plans to distribute.
Oh, only if I were able to do this full time ha…. more to follow.
Until next time, keep on drumming.
Rich
More to follow..... Keep On Drumming!!!
Rich