My wife and I are expecting……. no, not that ha….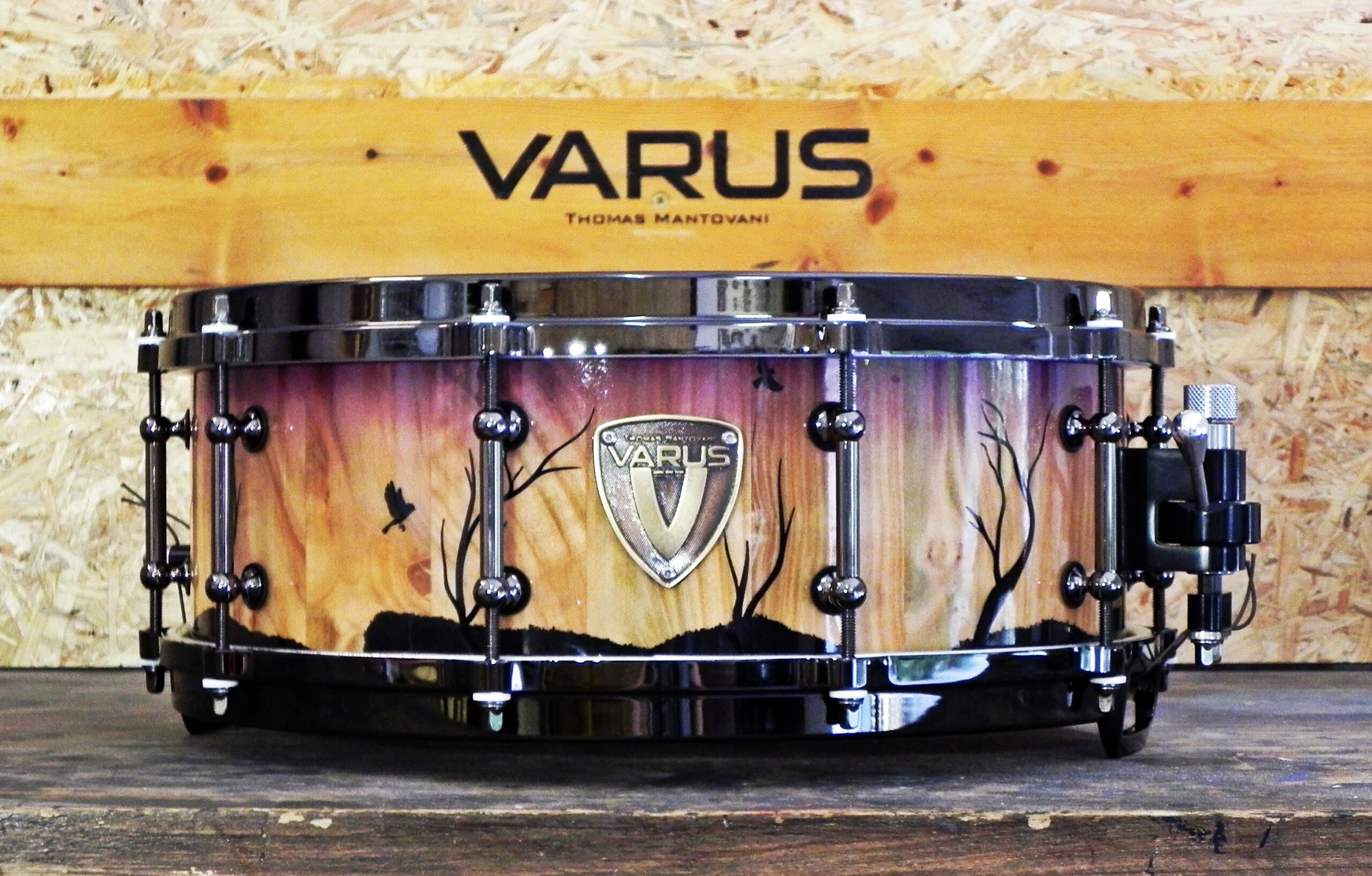 After contacting Varus drums to request some information on their beautiful kits I stumbled upon online, I received a very nice note from the Owner Thomas Mantovani. They are based in Bolonia (Italy) and offer unique custom drums built to order.
After I started following them on FaceButt, I noticed a very cool snare drum that intrigued me. Mainly for the artwork of the trees and birds against the wood grain. But also because it is a super thick stave design hand built to order. My DW Snare is a thinner shell design and I wanted to add an extra sound option to the toolbox. I have never been a huge snare collector but this will be my first venture into adding some choices to the sounds that can be created with the snare drum on my acoustic drumset.
After a few more conversations with Thomas, I bit the bullet and decided to treat myself. They are building me a custom drum with the following specs:
BLACK FOREST SNARE
Size: 5,5"x14"
Wood: Stave 12mm. thickness Cherry Shell
Hardware: Black Nickel with Die-cast hoops,
Trick Throw off and puresound wire Evans heads
Finish: Black forest – Purple sky high gloss
The process does take two months to complete and ship to America. Thomas does offer the ability to make two payments on single drums to make it easier than ever to afford higher quaIity drums.
I am very much looking forward to receiving the snare drum and being able to work the sound into my drumming and hobby recording studio. Been a rough couple of years here and I have neglected my drumming. I plan to remedy that…
Check Out Varus Drums for yourself.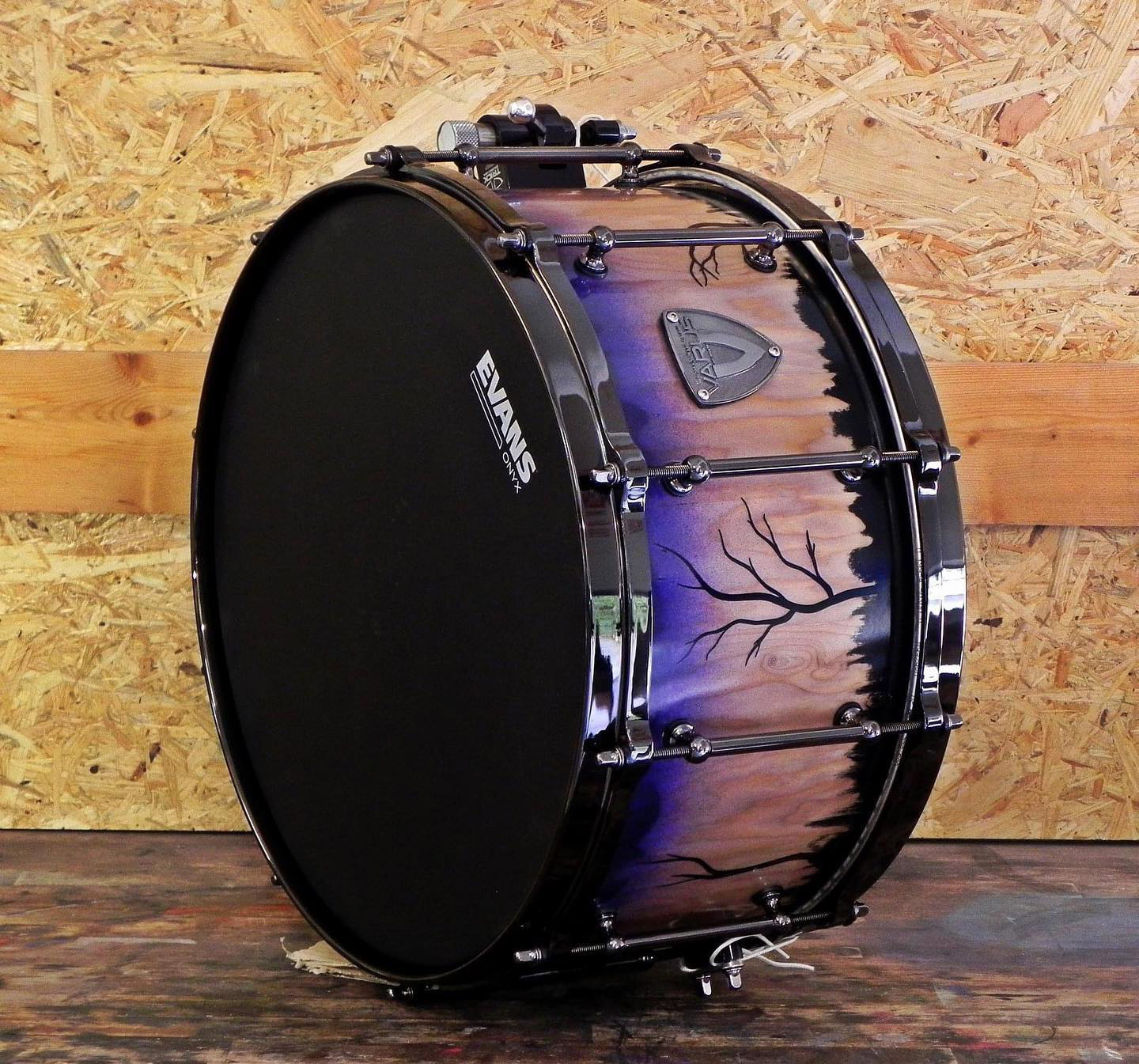 February 25th Update
The snare drum is coming to life. Very much looking forward to playing it soon.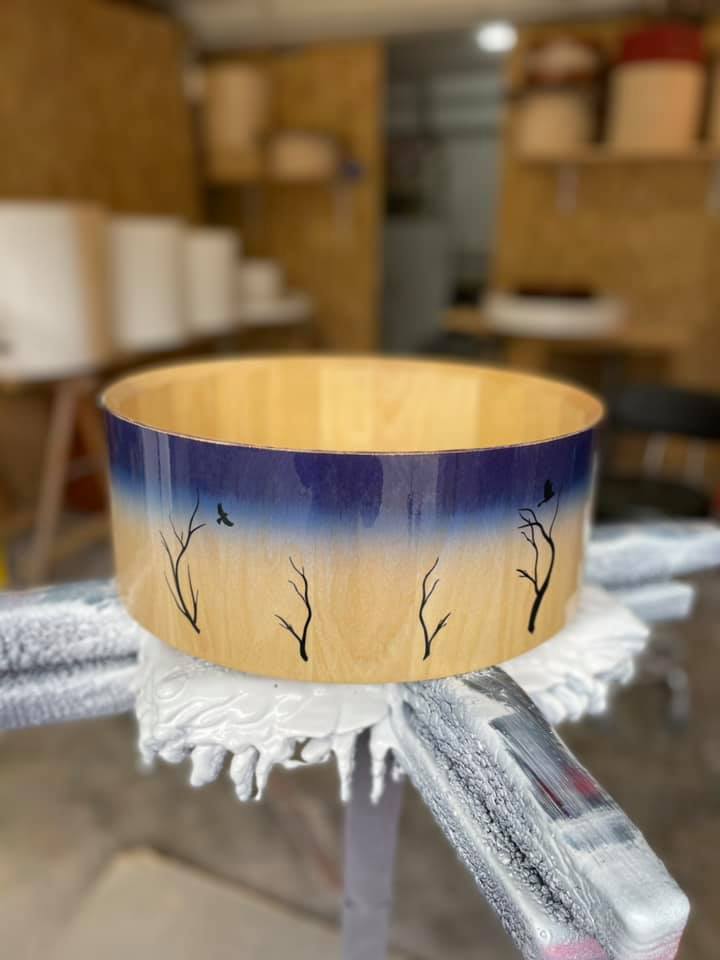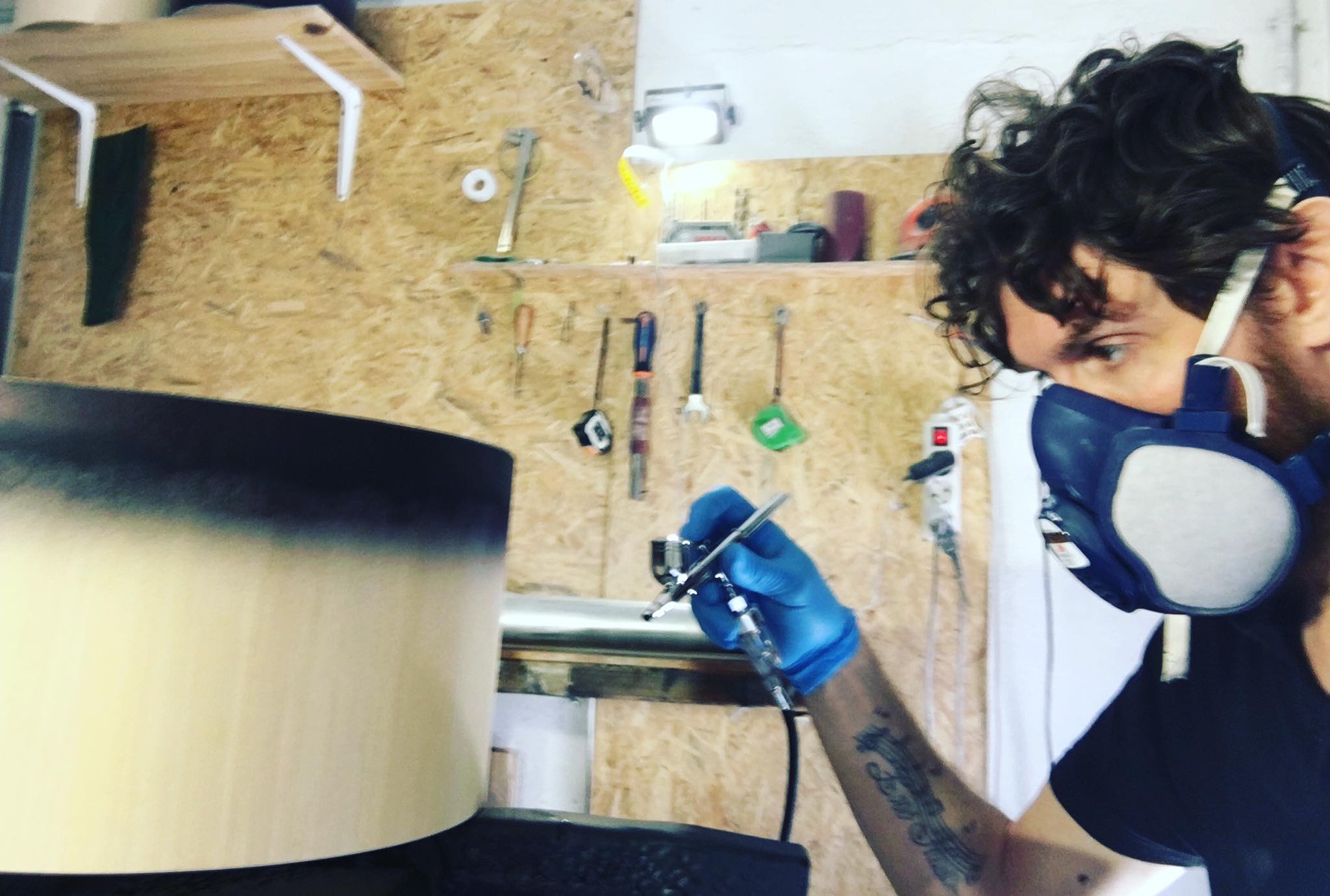 Thomas Mantovani is seen above airbrushing a Black Forest Snare Drum similar to the one I have in progress.
More to follow..... Keep On Drumming!!!
Rich