My buddy Clark Kirkwood, owner of Clark's Music Center in Jacksonville, Florida gave me a heads up on a new line of cymbals that he will be carrying in March of this year – Diril Cymbals. Ibrahim Diril who has been working in the cymbal making industry since he was 17 years of age is the owner. Ibrahim also worked in Istanbul with his cousins making cymbals for reputable cymbal makers for around 15 years. In 2008 he started his own line at 32 years of age and offers all handmade cymbals under the Diril brand.
Clark had previously sold them at his former store Discount Music of Jacksonville and got away from them during the transition to Clark's Music Center and I vaguely remember hearing them in the old store but remember their brilliance and I am eager to hear them again to see how they could bring new sounds to my kit. From the Diril website:
Our cymbals are all hand made and we use B-20 metal. Ever since the company has been established, our unchanged principle is to maintain a high quality and let the drummers all over the world play our cymbals with great pleasure and joy. Thanks to all of our customers that it has been the case. In addition to high quality we also offer good prices so that people don't have to pay a fortune for cymbals produced by the big names.

You can read more about them at their website http://www.dirilcymbals.com.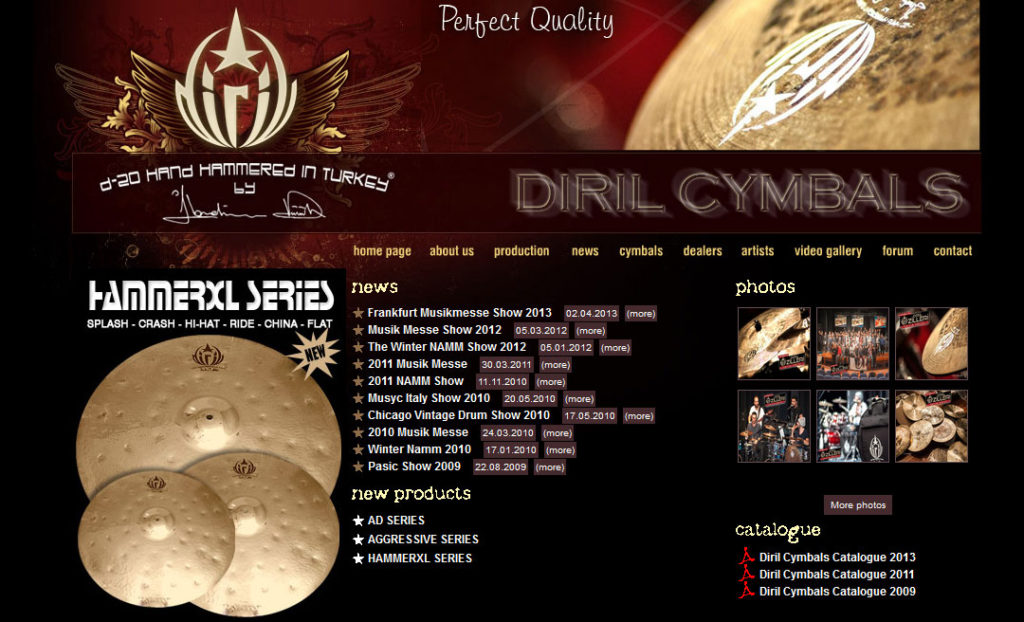 I am looking forward to taking a listen to them when they arrive and specifically interested in the new Aggressive line of cymbals they offer. I have used Paragon Cymbals for many years but feel that I need to expand the cymbal voices to include more variety and brighter sounds.
Here are some samples I found on the web:
Until next time, keep on drumming.
Rich
More to follow..... Keep On Drumming!!!
Rich